Laura Carter sex naked photos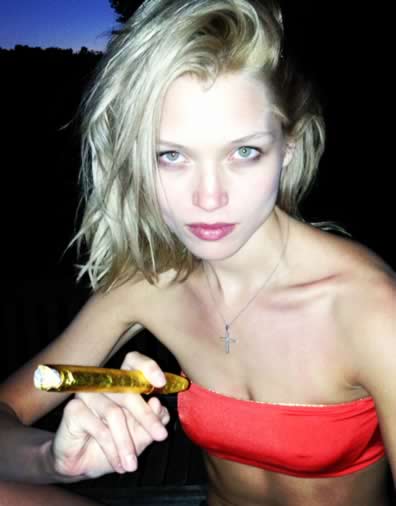 June 30, 2018–October 7, 2018
In Our Own Words features a portfolio of twenty-six vibrantly colored printed portraits by living artists Daniel Heyman (b. 1963) and Lucy Ganje (b. 1949). The two collaborated in portraying present-day members of North Dakota Indian nations, including those around Standing Rock, recently in the news.
Heyman traveled to North Dakota in the summer of 2015 to begin work with Ganje on a project that chronicles the stories of individuals who live within the state's various nations. The artists combined portraits and text from a range of people in the communities they visited... Read more
June 30, 2018–October 7, 2018
William F. "Buffalo Bill" Cody forever impacted the American imagination with the Wild West shows that he introduced in 1893. Thriving for three decades, Cody's traveling outdoor entertainments, which spawned numerous imitators and perpetuated a mythology that life in the American West was one of high drama and theatrical spectacle. This exhibition explores how the genre of western entertainments impacted American visual culture, from popular posters and calendars, to fine art drawings, paintings, and sculpture.
Original posters advertising Wild West shows along with historic... Read more
June 16, 2018–September 16, 2018
From a crowd gathered in Central Park to solitary figures lost in thought, Dave Heath's powerful photographs of loss and hope conjure feelings of alienation and a desire for human connection. Multitude, Solitude highlights the photographer's black-and-white pictures of the 1950s and 1960s, an intense period of self-discovery and innovation for the artist. During these pivotal years, Heath developed groundbreaking approaches to narrative and image sequence, producing exquisite individual prints; handmade book maquettes; his poetic masterwork, A Dialogue with Solitude; and... Read more
February 24, 2018–August 19, 2018
These two short videos by New York photographer-videographer Jan Staller reflect on a potent contradiction of contemporary material life. Where CYCLE revels in the powerful abstracting of paper traveling at high speed down a conveyor belt on its first step to being recycled, SAVED is a playful celebration of hundreds of small tools and toys accumulated over the years by the artist. Together these videos ask us to reflect on what we choose to keep and what we throw away. Read more
January 17, 2018–July 22, 2018
Since the 1990s, experimental photographer Ellen Carey has been making photographs that defy photographic conventions of depicting identifiable subjects. Instead, her works depict vibrant fields of color that are meditations on the very nature of photography as an image created by the action of light on a light-sensitive surface. The exhibition Ellen Carey: Dings, Pulls, and Shadows features seven key works that explore the artist's interest in color, light, and the photographic process as the subject of her practice.
Large print labels are available for use in the... Read more
October 14, 2017–November 18, 2018
The evocative power of sculpture seems boundless in the hands of five living women artists whose work fills the Amon Carter's gallery dedicated to regional artwork. Texas-based artists Celia Eberle, Kana Harada, Sharon Kopriva, Sherry Owens, and Linda Ridgway take the traditions of sculpture in new directions for the twenty-first century. Allusions to nature and human figures connect the diverse themes present in their work, which range from evocations of history and metaphor to explorations of memory, myth, and ritual.
Eberle, Harada, Kopriva, Owens, and Ridgway work using a wide-... Read more
August 16, 2016–September 2, 2018
The Amon Carter has commissioned a large-scale, site-specific installation of more than eighty miles of multicolored thread by internationally celebrated Mexican-born, Dallas-based artist Gabriel Dawe.
Words cannot do justice to the transformative power of Dawe's sculptural marvels, which he weaves from thousands of thin strands. They look like frozen light and Technicolor vaporous mist, drawing attention to the majestic architecture and natural light of the museum's Atrium, designed by renowned architect Philip Johnson. The Amon Carter will be the home of Plexus no. 34... Read more